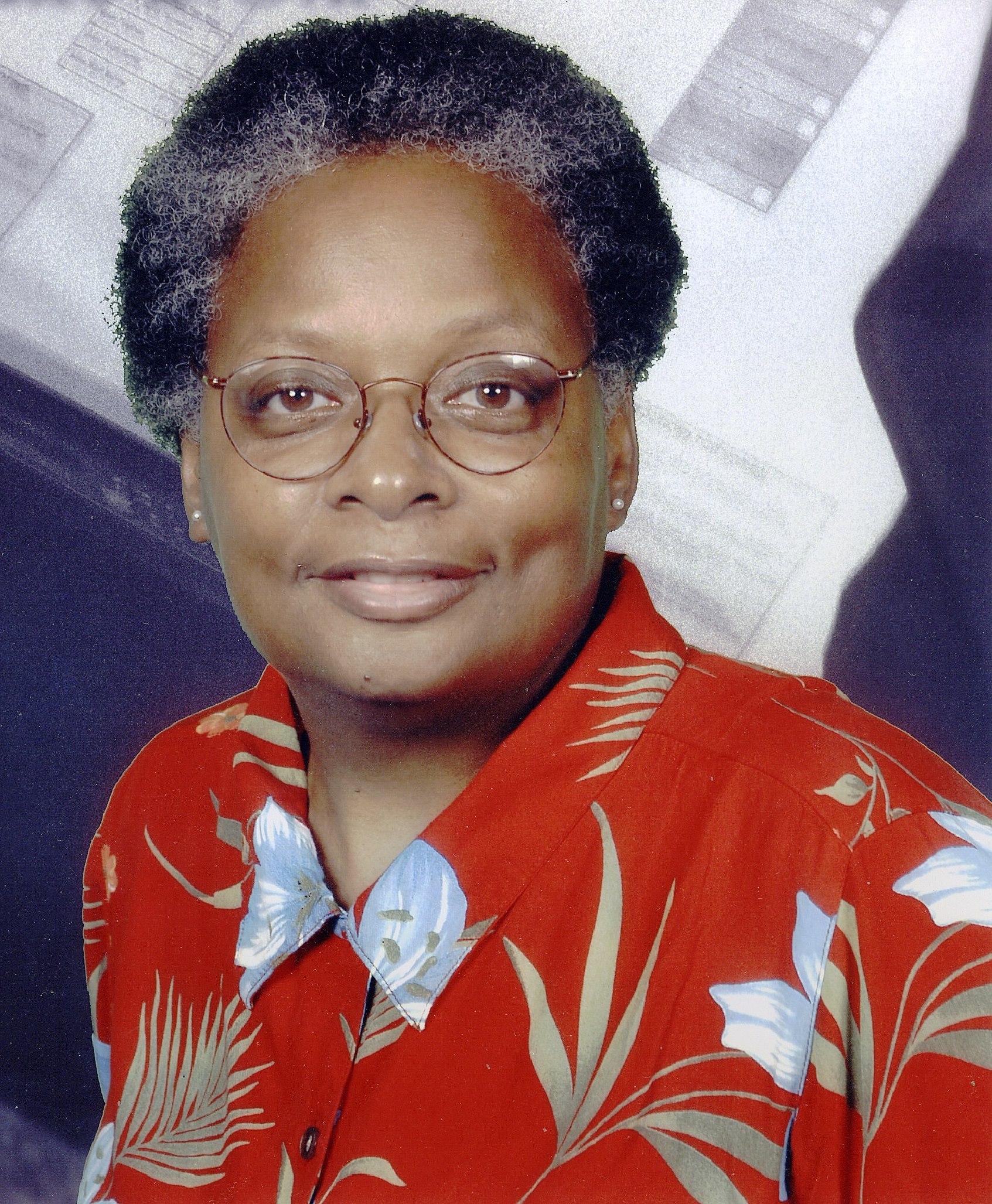 Mandy Carter
(b. 1948)
"Prejudice is prejudice whether it is based on skin color or sexual orientation. And maybe the best folks to be making this point are gays and lesbians of color who embody both" 
Mandy Carter was born on November 2, 1948 in Albany, New York, spending her early life in two orphanages and the Schenectady Children's Home upstate. Carter did well in school, graduating from Mt. Pleasant High School and going on to pursue pre-medical training at Hudson Valley Community College in Troy, New York. Prior to completing her degree, however, she relocated to New York City, then eventually to San Francisco, California. 
Carter received her first taste of social justice activism when the Quaker-based American Friends Service Committee visited her high school in 1965, but her serious activism began during the height of the Vietnam War, and at the 1968 Southern Christian Leadership Conference's Poor People's Campaign, organized by Dr. Martin Luther King, Jr. A year later, Carter secured a paid position with the War Resisters League (WRL), and came out as a lesbian to her WRL colleagues.
Over the next decade, Carter lived in San Francisco and Los Angeles, honing her leadership skills before settling in North Carolina in 1982. She worked at WRL's southeast office, and served on the planning committee for the annual Lesbian and Gay Pride march (Carter later served as a national steering coordinator for the 1987 March on Washington for Lesbian and Gay Rights). She also became actively involved in Rhythm Fest, an annual festival of music, art, and politics for southern women.
After serving as campaign manager for North Carolina Senate Vote '90, an unsuccessful effort to defeat ultraconservative incumbent Jesse Helms, Carter became a public policy advocate for the Human Rights Campaign (HRC), and co-founded Southerners On New Ground at the 1993 National Gay and Lesbian Task Force's Creating Change Conference in Durham, North Carolina. She is a former executive director of the organization, which integrates work against homophobia into freedom struggles in the South.
Carter's political activism includes serving as campaign manager for Florida Vote/Equal Voice, a non-partisan, statewide voter empowerment campaign in 2000 initiated by the African-American Ministers Leadership Council of the People, the People for the American Way Foundation, and the Florida NAACP. The effort resulted in one of the largest Black voter turnouts in Florida history. From 1996 to 2000, Carter was a North Carolina member-at-large of the Democratic National Committee (DNC), and a member of both the DNC Gay and Lesbian Caucus and the DNC Black Caucus.
In 2003, Carter co-founded the National Black Justice Coalition. That same year, she was one of two openly LGBTQ speakers at the 2003 Lincoln Memorial Rally for the 40th Anniversary of the 1963 March on Washington for Jobs and Freedom. The event's steering committee, which included Coretta Scott King and Martin Luther King III, mobilized the LGBTQ community to attend the rally, which honored Bayard Rustin, the Black gay activist who coordinated the 1963 march.
Carter was nominated as one of the 1000 Women for the Nobel Peace Prize 2005, which recognized, made visible, and celebrated the peace work of thousands of women around the world. She was honored with the 2006 Spirit of Justice Award from Boston's Gay & Lesbian Advocates & Defenders (GLAD), and the Anderson Prize Foundation's Susan J. Hyde Longevity Award in 2008.
Carter was named one of the five national co-chairs of Obama LGBT Pride, the LGBT grassroots infrastructure for Barack Obama's 2008 presidential campaign. Her work focused on organizing grassroots networks, particularly among people of color throughout the South. Carter led the National Black Justice Coalition's Bayard Rustin Commemoration Project, and she has served with several organizations, including the National Stonewall Democratic Federation, the Triangle Foundation, Equal Partners in Faith, Ladyslipper Music, and the Woodhull Sexual Freedom Alliance (also known as the Woodhull Freedom Foundation).
In addition to being inducted into the LGBT Hall of Fame by the International Federation of Black Prides (now The Center for Black Equity) in 2012, Carter was a 2013 recipient of the Woodhull Freedom Foundation's Vicki Sexual Freedom Award for her human rights work. In 2015, Carter helped organize broad and diverse participation in the 50th Anniversary of the Selma-to-Montgomery Voting Rights Act. She was named a Grand Marshal of the 2017 Capital Pride Parade. The collection of Mandy Carter papers from 1970 through 2013 is held at Duke University Libraries.
Carter makes her home in Durham, North Carolina, where she runs Mandy Carter Consulting.
We offer this biography in appreciation of Mandy Carter's leadership, decades of activism and organizing, and unwavering commitment to the vitality of our community.