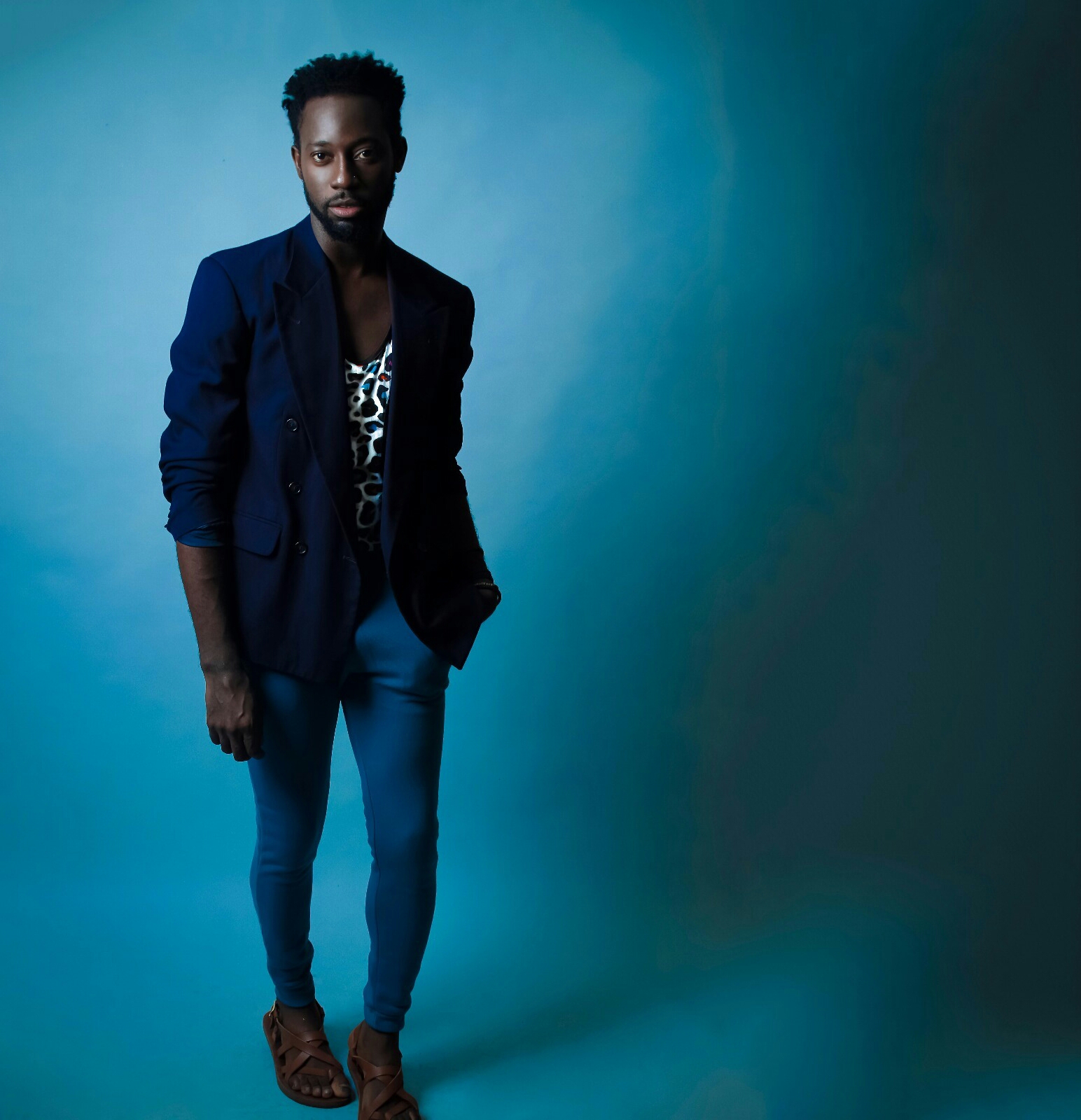 Dexter "3D" Pottinger
Dexter "3D" Pottinger was born on November 6, 1982 (to August 30, 2017). He was a celebrated fashion designer, hairstylist, make-up artist, video director, choreographer, event producer, television reality series judge, and activist who became known as the "Face of Pride" in his home country of Jamaica.
Pottinger was raised with his siblings in the Waltham Park area of Kingston. Growing up, he didn't initially have the support of his loved ones when it came to his sexuality. "It was hard for me as a youngster, but now my mother understands me more and my dad is cool. My siblings are also cool with me and my brother works with me," he told "The Jamaica Gleaner" in 2017.
Even before he was a teenager, Pottinger had his eyes on fashion. He designed cheerleader outfits, and used plastic bags to create garments. "My oldest memory of Dexter was when he was about 11 years old," recalled fashion designer and stylist Kaysian Wilson-Bourke. "He had put on a fashion show in the middle of the street with all the community girls, in the area where he grew up. All the outfits were made out of newspaper."
According to Saint International CEO Deiwght Peters, Pottinger was discovered around 2000 in the lobby of the Jamaica Pegasus Hotel, walking alongside veteran model Althea Laing. "He was invited to enter the nationwide Faces of Summer Model Search organised by Saint. He went on to compete in the Fashion Face of the Caribbean. He modelled and danced in several Saint productions over the years. It was clear he yearned for something bigger," Peters recalled.
Pottinger visited London as part of Saint International's model contingent circa 2003, and decided to connect with photographers so that he could begin exploring photography and fashion images. According to Peters, they connected Pottinger with celebrity stylist Ty-Ron Mayes, who became a mentor to Pottinger, and would provide him experience in styling, developing looks, make-up composition, and subject movement in front of the camera when Pottinger would visit Mayes in New York City.
In 2005, Pottinger won Saint International's Avant Garde Designer of the Year competition, and made a memorable impression at Fashion Block, where he created a camouflage collection with Nakeisha Robinson, and supermodel Stacey McKenzie walked the runway for his debut. Eventually, Pottinger would open his first retail store.
Over the years, his colorful designs for both men and women would range from urban-street chic and edgy to elegant and classy, inspired by his many travels around the globe. "Once I'm travelling, I'm coming up with something big and crazy. Some people use the Internet to find inspiration, but for me, I have to see it for myself. I have to see the fabric and pull elements from the culture to put into a piece and bring it to life," Pottinger said.
Pottinger collaborated with dancehall artists such as Ce'Cile, Tifa, Lady Saw, and Beenie Man, and worked with Nick Cannon on the "King of the Dancehall" movie (2016). He gained additional fame as a judge on the Jamaican reality competition show, "Make Me a Star."
In 2016, Pottinger was named the "Face of Pride" for Pride Week by the Jamaica Forum of Lesbians, All-Sexuals and Gays (J-FLAG). Pottinger said at the time, "I hope that my participation will show members of J-FLAG that it is okay to come out in an atmosphere where there is no violence, realise that it's your time to be part of the change—not just for the week but permanently as a part of the community."
Jaevion Nelson, executive director of J-FLAG, remembered his friend and colleague as "…a most striking character—tall, full of life, humorous, stylish and frank," he told "Daze." "It was hard to not notice him. I was, however, most intrigued by how open he was as a gay man living in Jamaica at a time few dared to do the same. It didn't seem to be having much of an impact on his career."
On August 31, 2017, Pottinger's body was found in his home in the Washington Gardens neighborhood of St Andrew, Kingston, after acquaintances were unable to contact him. He had been stabbed several times, and the remains had begun to decompose. A television and two iPhones were missing, and Pottinger's car was found miles away in Stony Hill. It was widely reported that neighbors heard screams coming from the house the day prior to the discovery of the body, but did not report the disturbance to police.
Authorities arrested 21-year-old Romario Brown and charged him with Pottinger's murder. Brown was already known to law enforcement in connection with the April, 2016 murder of a woman in Mona, a crime for which he was given bail just weeks prior to the Pottinger murder. "The Jamaica Observer" reported that Pottinger had bailed Brown out of jail on unrelated weapons charges on August 29, hours before he was allegedly killed by Brown. Brown is scheduled to return to court on November 9.
Pottinger's remains were cremated, and a red-carpet memorial service was held on October 22 at Struan Castle in Stony Hill. The gardens were adorned with Pottinger's personal pieces, and a Buddhist-type sanctuary created to hold his urn. Singer Jordan Jarrett performed Sam Smith's "Lay Me Down," requested by Pottinger's mother, Estrie Williams, and a video eulogy was presented in celebration of Pottinger. Among those in attendance were fashion industry executives, dancers, musicians, and Pottinger's siblings.
"Dexter was the backbone of our family; he was responsible for bringing us together on every possible occasion," remembered sister La-Keisha Aarons. "He was open-minded, honest and very firm when it came on to teaching his younger siblings life lessons on how to function as independent adults…Forever the voice of reason, he was the one who kept everybody grounded while always reminding us to pursue our passions relentlessly. Dexter was the life of the party because he believed in living his best life."
Today, Pottinger is remembered for his extraordinary talent, and as a man of courage who dared to live openly in a notoriously homophobic country. He had hoped his visibility would not only make the world a better and safer place for Jamaicans living in the shadows, but the LGBTQ community and people of color around the world.
"If you look at the world right now, you will see that there is a lot of conflict between races that do not understand each other," he told "The Jamaica Gleaner" in  2016, "but if we just respected and appreciated each other's differences, and loved each other, things would be better."
We remember Dexter "3D" Pottinger, and thank him for his courage, advocacy, and uncompromising support of our community.