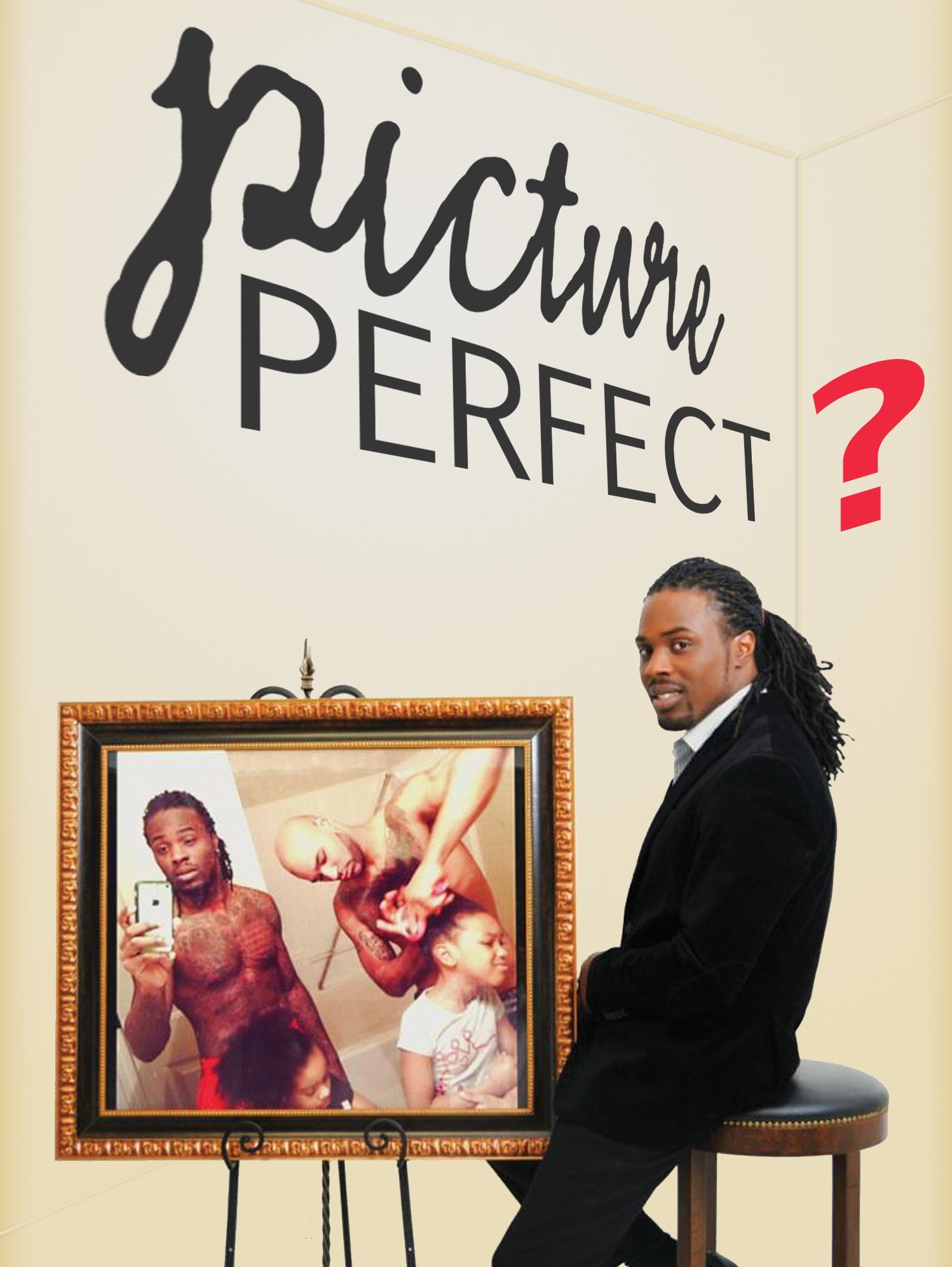 Kordale Lewis
Kordale Lewis was born on November 12, 1988. He became a social media fixture after he and his partner, Kaleb Anthony, posted photos of them being everyday fathers. Lewis, Anthony, and their four children would become the first African American LGBTQ family to be featured in ads for a high fashion clothing line.
Kordale Lewis was born in Chicago, Illinois. He was only two years old when his father was sentenced to life in prison for a double murder, and at the age of five, he was routinely sexually abused by his mother's boyfriend, as Lewis recounted in his 2014 book, "Picture Perfect?" Lewis's mother would become a dealer and addicted to drugs, and Lewis spent his childhood in and out of foster homes. When an aunt told him in anger that he was the son of a murderer, Lewis attempted suicide when he was 13.
"I want to know the story of who my daddy killed, why he killed them, and when and where, because I want to reach out to the families and offer an apology," Lewis told "The Guardian" in 2017. "I've seen mothers bury their kids—it hurts, it's painful. The idea that someone so close to me, who I've never really met, did that, you know? I'm the type of son that would turn him in, because if something like that happened to me, I'd want the same respect from the family."
As a teen, Lewis was repeatedly imprisoned, many times for violating probation. When he was 15, he reunited with his mother in Dubuque, Iowa, where he recalled police targeting the Black community. Lewis was expelled from school for beating up a classmate who had used a racial slur, and ended up in an alternative high school. He also found himself abusing Adderall, a drug used to treat Attention Deficit Hyperactivity Disorder (ADHD).
Lewis became a father at 16 after meeting a young woman at a nightclub who would become the mother of his three biological children. On the outside, Lewis appeared to be a sexually active straight young man, but inside he knew something was different. "I always knew I was gay, I knew I liked men," he said. "I just repressed it. It was just too scary a thought to act on it in a small town."
Lewis eventually separated from his children's mother and relocated to Atlanta, where he received a Facebook friend request and message from Kaleb Anthony. Anthony was studying engineering at Jackson State University in Mississippi, and, unlike Lewis, came from a close-knit family. The two hit it off, and for the next six weeks, Anthony would travel nearly 400 miles to Atlanta to spend time with Lewis. As the relationship deepened, Lewis packed up his bags and moved to Jackson to live with Anthony.
On January 20, 2014, Lewis's life changed forever when he and Anthony posted an Instagram photo of them brushing their daughters' hair. The caption read: "Being fathers is getting our daughters up at 5:30 am making breakfast getting them dressed for school and putting them on the bus by 6:30. This is a typical day in our household. It's not easy but we enjoy every moment and every minute of #fatherhood."
The photo immediately went viral, garnering tens of thousands of likes and comments. Most of the response was positive, although some observers weren't comfortable with two openly gay Black men raising children, and there were accusations the couple were exploiting their children for fame. "I cried sometimes," Lewis told "Cosmopolitan" in 2015. "It hurt so much that people in our own community would say these things. These are my babies. I've always put up pictures of my children, for years. Honestly, that picture was just a picture to me."
There were several monumental changes that followed the photo seen around the world. Lewis and Anthony were granted custody of their three children, and Lewis released his memoir, "Picture Perfect?" In 2015, the family appeared in Nikon's "I am Generation Image" video ad campaign. Following a brief separation later that year, Lewis and Anthony got back together and added son Caleb IV to their family in October of 2016 (with the same biological mother as his three siblings).
In 2017, the family was featured in ads for the Swedish clothing line, Acne Studios, and traveled to Europe for Paris Fashion Week as guests of Acne. The ad—photographed in New York City by Inez van Lamsweerde and Vinoodh Matadin, who previously shot Barack Obama, Rihanna, and Lada Gaga, among others—shows Lewis, Anthony, and their children wearing coordinated rugby shits and hats.
Lewis and Anthony continue to live in Atlanta, as does the mother of their children, who visits and spends time with them regularly. "As most parents, our goal is to provide for our kids while instilling great morals and values that well help them become productive people in this ever-changing world," Lewis wrote on his Facebook page.
We thank Kordale Lewis for helping to redefine fatherhood and a "modern family," and for his support of our community.