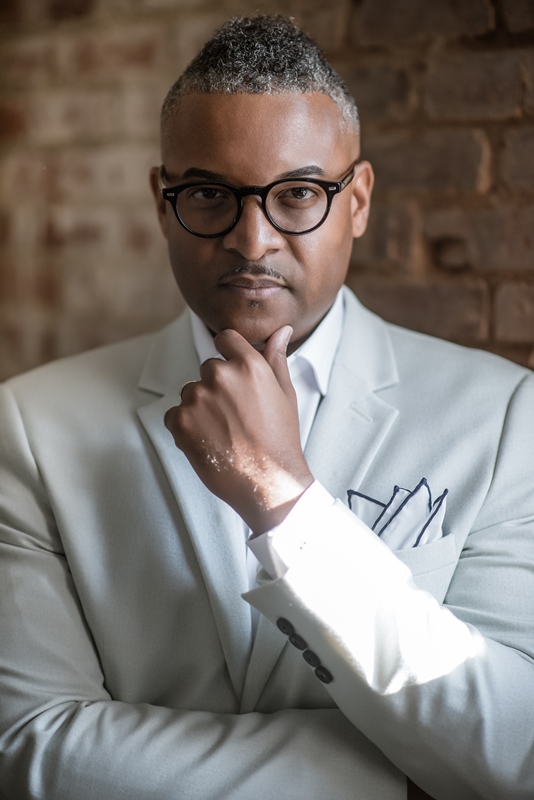 Bishop O.C. Allen III
Bishop Oliver Clyde Allen III was born on January 24. Consecrated as a Bishop in 2011, he is a religious trailblazer, author, innovator, human rights advocate, international and community leader, and entrepreneur. Bishop Allen is the senior pastor and founder of The Vision Church & Cathedral of Atlanta, also known as The Vision Church.
Oliver Clyde Allen III was born in Los Angeles, California, in 1973, the son of Oliver Clyde Allen, Jr., who is an architect and classical music arranger, and his mother, Mittie Dawson-Allen, an entrepreneur who served as an arts instructor at Glendale College in Glendale, California. After high school, he studied at Morgan State University, Morehouse College, and Harvard University-Harvard Extension School, where he majored in philosophy and religion. He has been a member of Phi Eta Sigma and Alpha Lambda Delta, both national scholastic and academic societies.
It was the early influences of several of his philosophy and religion professors, Dr. Covin, Dr. Cocovas, and Dr. Bennet, who helped to broaden his theological scholarship. While in college, these educators challenged Allen to open his mind to liberation theology, and to become a progressive thought leader. His closest friend, only sibling, and younger sister, LaTanya Daunice Allen, passed away following an automobile accident on March 3, 1999. The event altered Allen's life and led him down a path of deeper self-discovery after years of grief. His mourning, loss, and life story have contributed to his unique approach to ministering to the hurt and marginalized.
Preaching for more than 30 years, Bishop Allen served as a youth pastor and evangelist in the United States, Canada, and Bermuda, and also as a missionary in Ghana, West Africa. Growing up in an ultra-religious and conservative home created internal and theological tension for him regarding his sexuality and spirituality. When speaking about his journey, Allen said, "My mother, which is my hero, struggled to accept my reality, but over time, her evolution has even taught me that love is always greater than anything." After the life-transformative experience as a young missionary in West Africa, Allen returned to the states, where he knew he was called to create innovative ministry.
In 2003, Allen sensed a divine call to create a place of refuge and empowerment for all people regardless of race, ethnicity, gender, sexual orientation, class, or background; this place would be called The Vision Church. In the fall of 2004, Bishop Allen began developing and training leaders to initiate the birth of this spiritual refuge. The Vision Church was hailed as "one of the South's fastest growing inclusive ministries," and has become "the home of a new progressive-Pentecostalism."
Under Bishop Allen's direction, The Vision Church & Cathedral of Atlanta has become a welcoming and affirming ministry experiencing explosive growth since its inception. Heralded as "Atlanta's new alternative to sexism, homophobia, and identity oppression in the Black Church," Bishop Allen and The Vision Church & Cathedral have been transforming Atlanta's "church culture" to become more relevant, cutting-edge, and inclusive ministries influencing all people to live—not just spiritually but authentically.
For his amazing work, Bishop Allen and The Vision Church & Cathedral have been celebrated and studied in seminaries, and heralded in several documentaries, including "Holla If You Hear Me: Black and Gay in the Church," which was featured at the White House, and other documentaries on the Word Network, and the Lexi Show. Allen is the author of "Master Your Emotions," a motivational self-help book focused on emotional and spiritual healing.
In the fall of 2010, Bishop Allen led The Vision Church in the purchase its new home, The Vision Cathedral, on a $2.9 million dollar property in the Grant Park area of Atlanta, Georgia.
In 2015, Bishop Allen was appointed by President Barack Obama and the Secretary of Health and Human Services to the Presidential Advisory Council on HIV/AIDS (PACHA). He also currently serves as the Southeastern Chair of the Democratic National Committee-LGBT Advisory Board. Bishop Allen is a National Ambassador and consultant for the NAACP-Black Church and HIV Initiative, and the Presiding Bishop and founder of the United Progressive Pentecostal Fellowship of Churches, which oversees senior pastors, ministers, churches, and faith-based organizations throughout the United States.
Bishop Allen is the executive director of Vision Community Foundation Inc., a non-profit organization created to address socioeconomic and health gaps in the greater Atlanta community. Vision Community Foundation annually feeds more than 20,000 families through its Community In Action (CIA) program, and over 2,000 women and children in its local shelters program, providing clothes and toys for homeless children, GED training for students completing diplomas, breast cancer awareness education, and HIV/AIDS support, counseling, and testing. Vision Community Foundation hosts the annual Atlanta Black Pride Pure Heat Community Festival, which provides health education, social services, and entertainment for more than 30,000 people. Bishop Allen is a member of the Fulton County Task Force on HIV/AIDS.
Bishop Allen has been honored by a host of community and national groups, including the Georgia House of Representatives in 2012. In 2014, Bishop Allen was inducted into the prestigious Martin Luther King Jr. International Board of Preachers of Morehouse College. Bishop Allen hosted the national Economic and Business Conference for LGBT Entrepreneurs in conjunction with the efforts of the U.S. Small Business Administration in Atlanta, GA. He served as a regional spokesperson for the National Black Justice Coalition LGBT Economic Empowerment Tour for communities of color, and has worked closely with the U.S. Small Business Administration to provide support to LGBT and other minority entrepreneurs in the community.
In April 2015, the Georgia District Office of the U.S. Small Business Administration awarded Bishop Allen the 2015 LGBT Business Champion of the Year Award for his strong advocacy for minority business initiatives and development. Bishop Allen has been featured in numerous media outlets and periodicals, including CNN, BET, "The Economist" and "Huffington Post." He is a Fellow at the Princeton Theological Seminary Black Theology and Leadership Institute.
Bishop Allen attributes a major part of his spiritual development to his maternal grandmother, Ms. Omerror Dawson. "She was the solid rock that taught me how to be a solid rock," he stated. His life examples are Dr. Martin Luther King, Jr., Malcolm X, James Baldwin, Oprah Winfrey, and Reverend Edwin Sanders, his spiritual father. They have all impacted Allen's life because of their individual commitment to human rights, compassion, and focusing on transforming the world around them.
Bishop Allen says seeing to it that Black SGL/LGBT communities thrive is essential to the vitality of the world. "Black people are the bedrock of a 'prophetic' consciousness in the world and have provided a timeless influence in leadership, literature, culture, the arts, and all genres of society," according to Allen. He goes on to ask, "Where would our society be without the contributions of Audrey Lorde, James Baldwin, Bayard Ruston, Reverend James Cleveland, Langston Hughes, and Barbra Jordan, just to name a few? I believe that our unique experience with racial and sexual oppression forces and creates a perseverance and vitality that has the power to inspire and cultivate survival."
Bishop Allen enjoys literature, food, fashion, and classical music. He is happily married to the love of his life and life partner, Rashad Burgess of Chicago, Illinois. Burgess is the former branch chief for capacity building at the Centers for Disease Control, and currently, a regional director for Gilead Sciences Inc. They were married in 2003, and are the proud fathers of two beautiful children, Joshua and Caylee. In 2013, Bishop Allen and his family were featured among BET's famous Black LGBT couples, and selected as one of "EBONY" magazines Top 10 "Coolest Black Families" in America. They were the first same-sex couple to ever be chosen and celebrated in this popular editorial. Allen says his greatest love is his family.
We thank Bishop Oliver Clyde Allen III for making a difference in the lives of those his life and ministry inspires, and for his faithful support of our community.