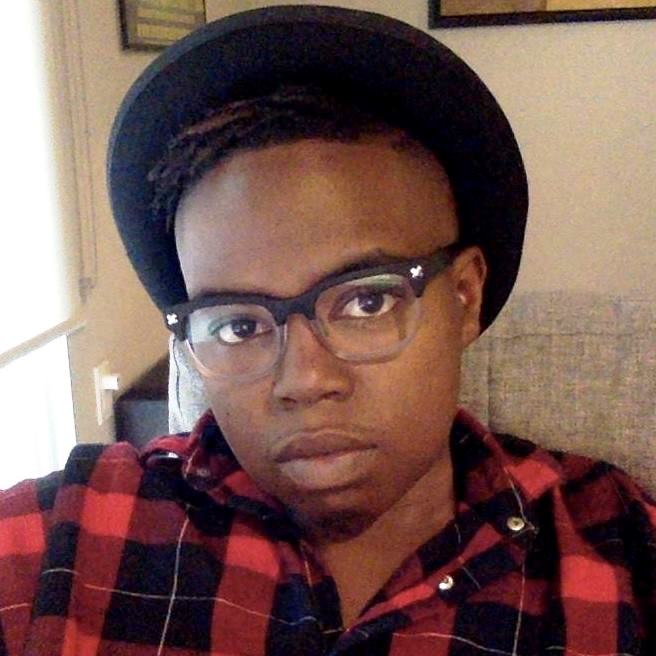 C. Riley Snorton
C. Riley Snorton was born on April 28, 1982. He is a respected scholar, author, teacher, amateur filmmaker, transgender advocate, and devoted friend and family member.
C. Riley Snorton was born in the New York City borough of the Bronx, the son of Lois Snorton Wilson, who has been a lawyer, mediator, and arbitrator, and is currently a nurse and health educator; and Joseph Emmanuel Snorton, a minister. He was also raised by his maternal grandparents, Luther Riley and Bertha Elmore. Snorton attended Centennial High School, where he graduated in 1999. Following high school, he enrolled at Columbia College in the City of New York, where he obtained a Bachelor of Arts in women and gender studies and African studies. Snorton then earned his Master of Arts and his Doctorate degree from the University of Pennsylvania in communication and culture.
Dr. Snorton is a professor of Black sexuality studies in the Africana Studies Research Center and Feminist, Gender, and Sexuality Studies program at Cornell University. Before coming to Cornell, he was a professor of communication at Northwestern University.
Dr. Snorton's first book, "Nobody is Supposed to Know: Black Sexuality on the Down Low," was published by the University of Minnesota Press in 2014. In the book, he traces the emergence and circulation of the "down low"—Black men who have sex with men as well as women and do not identify as gay, queer, or bisexual—in contemporary media and popular culture to show how these portrayals reinforce troubling perceptions of Black sexuality. Reworking Eve Sedgwick's notion of the "glass closet," Snorton advances a new theory of such representations in which Black sexuality is marked by hypervisibility and confinement, spectacle and speculation. Through close readings of news, music, movies, television, and gossip blogs, "Nobody Is Supposed to Know" explores the contemporary genealogy, meaning, and functions of the down low.
Dr. Snorton has received fellowships from Harvard University and Pomona College, which have supported his research on Black queer and trans lives and representations. Beginning in the fall of 2015, Dr. Snorton became a scholar in residence at Harlem's Schomburg Center for Research in Black Culture, where he conducted research for his second book, "Black on Both Sides: A Racial History of Trans Identity," which explores the relationships between Black and trans histories and politics in the nineteenth and twentieth century.
Identifying himself as both transgender and queer, C. Riley Snorton says that "two things I love most about my work is the ability to teach issues of sexuality and gender from an Africana Studies perspective, and to write critically about these matters." He adds, "My community is everything to me, or perhaps to say it differently, I am myself because of my community."
C. Riley Snorton served on the board of the Center for LGBTQ Studies (CLAGS) at the City University of New York's Graduate Center, and says he relishes all opportunities to mentor graduate and undergraduate students.
Dr. Snorton enjoys working out and karaoke, and loves cooking and entertaining. He says he's never had a driver's license, which has cultivated an enjoyment of walking. In college, he was a professional drag king, and spent time between college and graduate school acting in plays and independent films. Dr. Snorton is inspired by family, friends, and the people he researches, and is especially pleased to have worked on an archival project on Black trans life, saying "I find that these stories of the past have a great deal to tell us about how to live in the present."
We thank C. Riley Snorton for his contributions to academia, the written word, and for his support of our community.