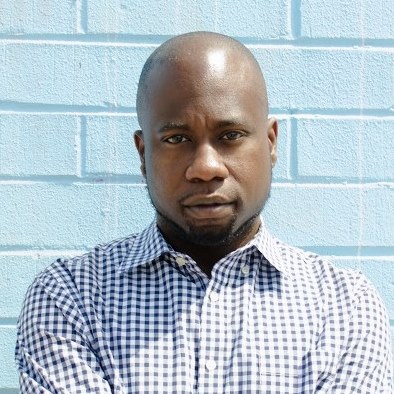 Charles Stephens
Charles Stephens was born on August 15, 1980. He is a highly respected writer, critical thinker, activist, and founder of The Counter Narrative Project, an initiative that engages in advocacy around issues that impact Black gay men.
Charles Stephens was born in Atlanta, Georgia, to Eddie Stephens, a welder by trade, and his mother, the late Etta Stephens, who was a homemaker.
Charles is a graduate of Georgia State University, where he co-founded Black Out, the campus Black LGBTQ student organization, and he was a recipient of the ZAMI Scholarship, Tony Daniels Community Ally Award.
From 2006 to 2011, Charles Stephens ran The Deeper Love Project, an HIV prevention program for Black gay and bisexual men in Atlanta, and in 2011, he coordinated a social marketing campaign targeting young, Black, gay men called From Where I Stand. The campaign produced a popular t-shirt series inspired by Audre Lorde, Essex Hemphill, and Joseph Beam, and focused on the inherent resilience among young, Black, gay men as a tool to empower them in the fight against HIV. The campaign also produced a book, documentary, and series of impactful billboards around Atlanta. Charles is especially proud of the community building and groundbreaking sexual health work in which he's been involved throughout the past decade.
We thank Charles Stephens for his commitment to teaching and serving others, his advocacy on behalf of same-gender loving people of African descent, and his many contributions to our community.