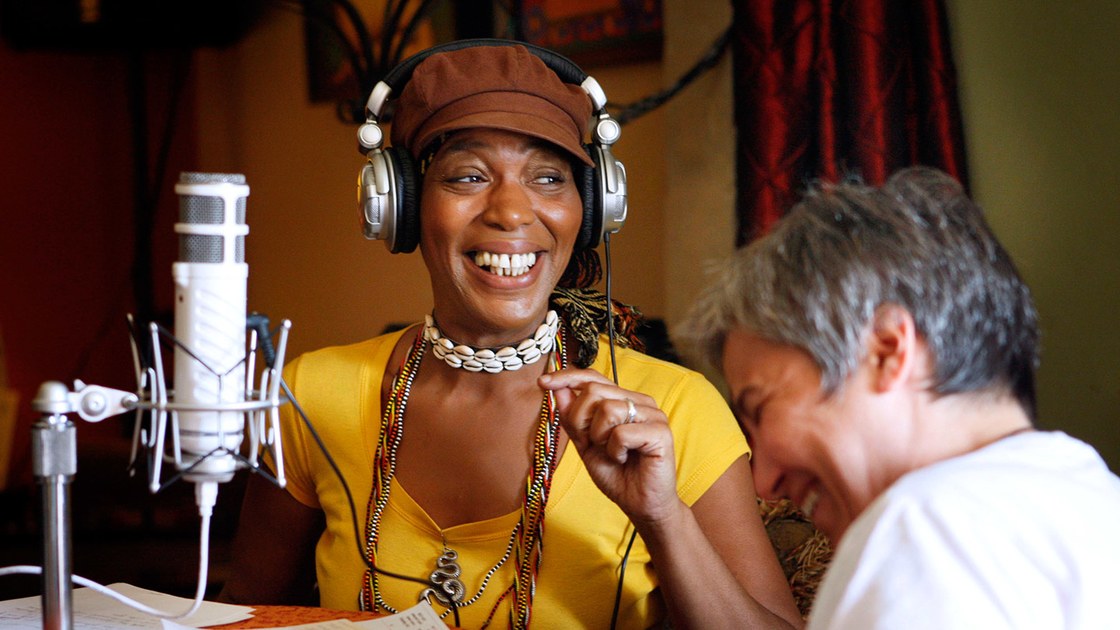 Miss Cleo
Photo: Lilly Echeverria/Miami Herald/MCT/Getty Images
Youree Dell Cleomill Harris was born on August 12, 1962 (to July 26, 2016). Better known as Miss Cleo, she was a self-proclaimed psychic and alleged shaman who achieved television fame as a spokeswoman for a pay-per-call psychic service from 1997 to 2003.
Harris was born in Los Angeles, California, to Caribbean Catholic parents who she says knew early on that she was a lesbian. "Nobody really talked about it," she told "The Advocate." "It was like the pink elephant in the room. I never felt bad, but I knew society didn't accept me. This was the '70s. Things were changing, but they weren't all that changed. My first girlfriend was in high school. She had blond hair and blue eyes and was on the swim team. I thought she was the best thing since sliced bread. In the last months of our senior year we were found out by her father, and she was sent to a college out of state. I was heartbroken."
By the age of 21, she had been married to a man, had a daughter, and got divorced. Later, Harris had two long-term relationships with women, and gave birth to a second daughter in her late 20s.
In 1996, Harris and her then-partner opened a production company which produced several of her plays, including the autobiographical "Women Only: A Celebration of Love, Life and Healing." In the late 1990s, Harris began to work for the Psychic Readers Network as a paid television infomercial spokesperson. Although she didn't own the company, Harris soon became its famous face as the psychic with a Jamaican accent who declared, "The cards never lie!"
Within five years, charges of deceptive advertising and fraud began circulating, and the Psychic Readers Network had been sued by several states and the Federal Communications Commission. Harris was not indicted when the Federal Trade Commission charged the Network's promoters with deceptive advertising, billing, and collection practices. It also became known that Harris was, in fact, born in the United States, not in Trelawny, Jamaica as her employer's website had stated.
In 2006, Harris came out as a lesbian in an interview with "The Advocate" after being inspired by her godson. "He and I started talking when he was concerned about coming out. He was 16. When he made the decision I told him I'd be there to support him 100%, and he embraced [coming out] wholeheartedly. It's a different vibe than when I was his age, being raised Catholic in an all-girls boarding school. But he was afraid of nothing, and I thought, I can't be a hypocrite. This boy is going to force me to put my money where my mouth is."
Even after coming out, Harris was concerned about her future. "The reason it's scary is because in my personal experience, Black cultures throughout the world have a more difficult time accepting homosexuality in their family," Harris said. "I have family members who will be shocked; they don't know. I have some family members who are very close to me, and they do know. But I've been afraid of the wrath, of the exile. When I came out to a number of friends in the late '80s I had a number of friends who turned their backs on me and walked away. That was really intense. I really believed they were my friends."
Using the name Cleomili Harris, she spoke about her experiences at the Psychic Readers Network in the 2004 documentary, "Hotline." The following year, she appeared as Miss Cleo in a series of cereal advertisements, but they were pulled after the Psychic Readers Network claimed it owned the rights to the Miss Cleo character. Harris, who had been living in Miami Beach, eventually settled in Davie and Lake Worth, Florida.
On July 26, 2016, Harris died following a long illness at the age of 53. She had been battling colon cancer that had spread to other organs.
We remember Youree Dell Cleomill Harris as the iconic Miss Cleo, and her support for our community.